Boilers

A.O. Smith (Parts)

Elite Premier

HT Products

- HTP Parts

Munchkin Boilers

- Munchkin Parts

Slant/Fin Boilers

Water Heaters

A.O. Smith (Parts)

Bock Water Heaters

HT Products

- HTP Parts

Slant/Fin Indirect

SuperStor Indirect


Radiant Heating

Watts Radiant


Plumbing

Aqua Treatment

- ATS UV Bulbs


Packages

Radiant Design
Directory: Catalog > Plumbing > Aqua Treatment UV Systems
ATS (Aqua Treatment Service) Part ATS-079C: Standard 1 in. Solenoid Valve with 2 Pin Connector for GPS-7, GPS-15, GPS-25
This is an original, genuine Aqua Treatment part.
Place Order Securely:
(Personal information is entered on our secured server at time of checkout.)
Standard 1 in. Solenoid Valve with 2 Pin Connector for GPS-7, GPS-15, GPS-25
ATS # ATS-079C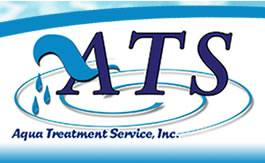 We are experiencing shortages on certain items.
For urgent requests, please Contact Us to check stock status.